Articles
How to address the Holiday Season with family
Posted on December 18, 2015 · View Comments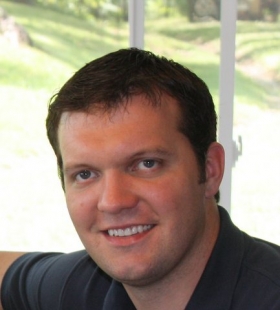 Many posts and newsletters of this kind tend to talk about how to make the holidays a spiritual time of year. The themes of Thanksgiving and the birth of Christ are easy to write about from a spiritual perspective. But, let's be real for a minute, these are the darkest times of the year. For adults and children the holidays remind us that our lives are not Norman Rockwell portraits. Our families and communities are made up of broken people who are hurting and at this time of year are more reminded of how dysfunctional we are today.
Therefore, I've taken it upon myself to help you with a strategy. Are there some people in your life, your family, with whom you have a strained relationship? The answer is yes, I don't care who you are, the answer is the same for all of us. Is there someone in your family with whom talking about your faith is a taboo subject? The answer again is yes...so what do you do?
Instead of trying to make your 10 minute sales pitch for Jesus, usually brought up by some controversial political subject, about how our country is falling apart, I'll give you a fresh approach. Why not find some ways to apologize? Tell the Cousin "Eddy" in your family that you're sorry, for being misunderstood, for pushing too hard in the past, and that you realize that it probably hasn't been helpful to discuss these things on the one or two times a year you are together. Tell him you're sorry for never calling and asking how he's doing, and that you're sorry for rarely praying for him and his well-being.
As you confess your previously flawed motives, and exhibit some humility, you may find that things soften a little. Christian's used to be known for their humility, it might be time for a comeback like that again. After all, the humility of Christian's has overthrown governments and baffled the world before just by our love and humility.
Did you know the bible teaches that we were all once "haters of God" (Romans 1)? There is somebody in your family that you know is hardened to Christianity...it might be helpful to stop trying to convert them and share this truth from your own history.
For example, "I know that in the past we've talked about spiritual things and I was offensive and I'm sorry. I understand how offensive the message of the Gospel is, because I realize that I once was a hater of God. I really was, the Bible says it, and I know its true. I didn't want Jesus in my life because I didn't want my sins exposed, but having my sins exposed has brought me freedom. I'm sorry for not telling you that before and I hope you'll forgive me for being a bad ambassador for the hope that is found in Christ alone." I wonder if that approach wouldn't better convey the message, over the jumbled political/spiritual/hurtful conversations we've had in the past.
Give it a try!
Andy French
Men Who Win Board Member
Go back
Your comment has been sent for review.
Leave a comment...