Newsletters
Both Your Playmate and Praymate
Posted on October 27, 2012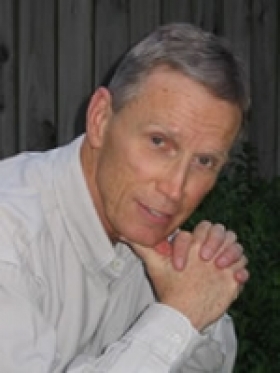 By Gary Chester Morse (1945-2010)
I've personally never known a couple who has divorced who has prayed together for many years. I've been on the look-out for an exception to the rule but haven't come across even one.
The key word here is together. This is very different than praying separately (although that, of course, is a good thing). There is something more powerful than even sex when a husband and wife regularly humble themselves together before God.
Statistically, divorce is almost unheard of with couples who're praymates as well as playmates. I've heard statistics that say one in 100, and other statistics that report only one in 1,000! The point is that this is key to success in Christian marriages.
Together-prayers are the secret to a good relationship. A couple's daily prayer together is the reason your marriage stands strong against the storms of life. Through some real highs and lows, God honors our pleas for special favor. This has always been my practice. He's been so faithful to us because of our humbling dependence on Him.
Our prayers are usually brief. Nothing often very spiritual sounding. And not usually feeling all that spiritual either. Sometimes less than 30 seconds. However, one or twice a week, we do make time to slow down, even get on our knees, and really, really pour our hearts out to God together.
But you may be asking do we still pray together when a tension has cropped up between us? Yes, as difficult as that is, we still do.
When a couple prays together for God to help each to do whatever it takes for a successful marriage, God always honors such prayers. (Matthew 18:19-20 & James 5:16)
By the way, Isn't it the man's responsibility to initiate prayer with our wife? After all, God designates us to be the spiritual leader.
Isn't it amazing how the Lord knits believers together when we earnestly seek his heart.
Go back
Your comment has been sent for review.
Leave a comment...